We create innovative and technological software with a high degree of usability and with a beautiful, having design for all types of mobile platforms.

Mobile application is software designed to work on mobile devices, the main objectives of which are to effectively manage business processes and increase the number of sales.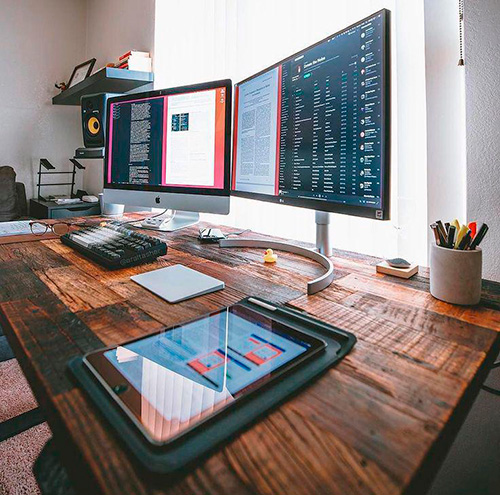 Order a mobile application for the most popular operating systems - Android and iOS
The most common operating systems for which mobile applications are developed are Android and iOS. Ordering a mobile application for Android means placing your business on the world's most popular smartphone and other electronic devices that operate on the basis of the Android operating system. Order a mobile application for ios means getting customers for your business who use Apple's iPhone and other Apple gadgets.
The development of a mobile application goes through several stages of creation and coordination with the client. How it looks in practice: the first is the preparation of a technical task, then the design follows, the concept and design of the product follow, the software development follows, This testing and debugging, the final chord will be the publication of the finished product in the market for applications. Accordingly, all of the listed steps are coordinated with the client, he is shown The order of execution of works and proposes options for various actions in development or product design.
Ordering a mobile application for ios or Android means improving the efficiency of managing business processes, launching convenient client-side services. Mobile applications greatly help to improve the company's image, keep direct contact with the consumer, quickly deliver commercial information to it, for example about promotions, discounts, thereby pushing them to make purchases.
Our high professionalism and knowledge of the business, gives us the opportunity to develop mobile applications in deadlines, integrate them, and provide further support with the improvement of software systems.
Get more information and order a mobile application for Android, and to increase the efficiency of the tasks set for the business and for ios, you can on our website by filling out the form below or calling the specified phone number.
Contact us
Set a task for us and we will show its solution!